Rajit Karunakaran
rajit@probizindia.in


Rajit Nair is an International Strategist with 27+ years as a Strategy Developer, Management Consultant, and Corporate Trainer in MENA and India. He is a well-known inspirational speaker, career guru, trainer, and mentor.
He has catered to all industries like retail, investments (traditional & Islamic), Insurance (traditional & Islamic), Transport & Logistics, Food, Hospitality, Health Care, Aviation, Higher Education (University, Open University), Education (IGCSE Schools, B Schools), etc. Businesses represented in different formats like listed companies, private limited companies, Family-Owned Businesses, Not-for-Profit organizations, and start-ups completes the clientele.
He works directly with the clients who want to increase their effectiveness through a turnaround strategy in areas ranging from management and human capital development to planning/evaluation of their policies and internal business procedures.
His book "Making of a Sensible Consultant!" is a must-read for consultants and aspiring consultants. "Fearless or Shameless" is another book that provides articles on work culture, ethics, and business issues and placed under the social satire genre.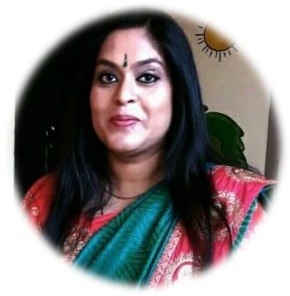 Usha Sreedharan Nair
usha@probizindia.in


Usha Nair is an international educator and consultant who specializes in working with other educators to find innovative ways to transform teaching and learning. Her areas of expertise include online/blended learning and creating innovative learning experiences. Project Management is her other domain.
For more than a decade in education, Usha has taught primary, upper primary, and secondary children both in GCC and India. As a trainer, she had trained freshers and experienced employees as part of induction programs and English language improvement programs.
As a consultant, Usha has extensive Business Advisory project management experience. She handles the administration and money matters in the company.
A fervent nature lover, she leads programs, collaborating with students and the community that nurtures and protects our mother earth.
Usha brings a balance to the consulting project team and adds value to both clients in the timely delivery of deliverables and create learning avenues for junior consultants.